The toxic illicit drug supply has killed many thousands of people in Canada and will kill many more.

These are our brothers, sisters, children, parents, co-workers, friends.

A safe supply of opioids is now widely recognized as a fundamental step in stopping these preventable deaths.
Addressing Unmet Needs in Public Health at the Lowest Possible Price
Central Fill Pharmacy Services
Fair Price Pharma's drug compounding and manufacturing facility in Vancouver will be operational in the coming months and will operate under both GMP (Good Manufacturing Practice) and NAPRA (National Association of Pharmacy Regulatory Authorities) standards. The facility will provide inhalable diacetylmorphine base (in a 3:1 mixture with caffeine) based on prescriptions. These sprinkle caps will be available in 4 doses of diacetylmorphine (75mg, 100mg, 150mg, 200mg). Access to product will be made throughout British Columbia. Prescribers and agencies (health authorities, clinics, NGO, medical practices, health centres, overdose prevention sites, safe consumption sites, etc.) who wish to coordinate provision of this life saving treatment for their clients should contact FPP for operational guidelines.
Fair Price Pharma has initiated the process of registering its products federally with Health Canada for national distribution.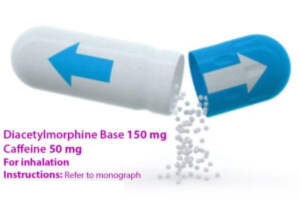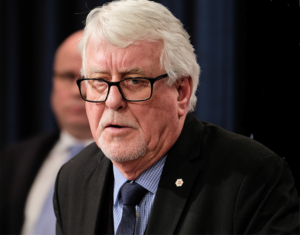 Dr. Kendall is the former and first Provincial Health Officer of the Province of British Columbia. It was Dr. Kendall who declared the opioid crisis to be a public health emergency in April 2016. Dr. Kendall has previously served as Medical Officer of Health for the city of Toronto from 1989-95 and as President of the Addiction Research Foundation of Ontario from 1995 to 1998.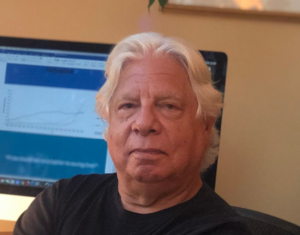 Dr. Martin Schechter was a Lead Investigator of the NAOMI and SALOME trials that demonstrated the effectiveness of diacetylmorphine and hydromorphone for the treatment of opioid dependence. The trials pioneered the use of diacetylmorphine in North America and of hydromorphone treatment in the world.
Both Drs. Kendall and Schechter are faculty members of the School of Population and Public Health within the Faculty of Medicine at the University of British Columbia,
and both are members of the Order of Canada and the Order of British Columbia.
The Evidence for Diacetylmorphine
"The available evidence suggests an added value of heroin prescribed alongside flexible doses of methadone for long-term, treatment refractory, opioid users, to reach a decrease in the use of illicit substances, involvement in criminal activity and incarceration, a possible reduction in mortality; and an increase in retention in treatment."
There are seven positive randomized controlled trials from six countries as shown below. All the trials have shown diacetylmorphine to be more beneficial than continuing to try oral agents such as methadone. There is no randomized controlled trial that has ever found diacetylmorphine not to be superior to methadone in this context.
Switzerland

Perneger TV, Giner F, del Rio M, Mino A. Randomised trial of heroin maintenance programme for addicts who fail in conventional drug treatments. British Medical Journal 1998; 317(7150):13-8.

The Netherlands

van den Brink W, Hendriks VM, Blanken P, Koeter WJ, van Zwieten BJ, van Ree JM. Medical prescription of heroin to treatment resistant heroin addicts: two randomised controlled trials. British Medical Journal 2003;327:310–6.

Spain

March JC, Oviedo-Joekes E, Perea-Milla E, Carrasco F, PEPSA team. Controlled trial of prescribed heroin in the treatment of opioid addiction. Journal of Substance Abuse Treatment 2006;31(2):203–11.

Germany

Haasen C, Verthein U, Degwitz P, Berger J, Krausz M, Naber D. Heroin-assisted treatment for opioid dependence. Randomised controlled trial. British Journal of Psychiatry 2007;191:55–62.

United Kingdom

Strang J, Metrebian N, Lintzeris N, Potts L, Carnwath T, Mayet S, et al. Supervised injectable heroin or injectable methadone versus optimised oral methadone as treatment for chronic heroin addicts in England after persistent failure in orthodox treatment (RIOTT): a randomised trial. Lancet 2010; 375:1885–95.

Canada

Oviedo-Joekes E, Brissette S, Marsh DC, Lauzon P, Guh D, Anis A, Schechter MT. Diacetylmorphine versus methadone for the treatment of opioid addiction. New England Journal of Medicine 2009; 361:777–86.

Oviedo-Joekes E, Guh D, Brissette S, et al. Hydromorphone compared with diacetylmorphine for long-term opioid dependence: a randomized clinical trial. JAMA Psychiatry 2016; 73(5):447-455.

 
"The results of the economic evaluations, considering a lifetime time horizon and societal perspective, indicated that DAM and HDM treatments each provided more benefits than methadone treatment, and at lower cost for individuals who had previously used other treatment options. Based on incremental cost-effectiveness ratios, it was found that both DAM and HDM dominated methadone."
There are four health economic studies from three countries as shown below. All the studies have shown diacetylmorphine to be more cost-effective than oral agents such as methadone, in some cases achieving better outcomes at lower overall cost.
The Netherlands

Dijkgraaf MG, van der Zanden BP, de Borgie CA, Blanken P, van Ree JM, van den Brink W. Cost utility analysis of co-prescribed heroin compared with methadone maintenance treatment in heroin addicts in two randomised trials. British Medical Journal 2005; 330(7503):1297. 

United Kingdom

Byford S, Barrett B, Metrebian N, Groshkova T, Cary M, Charles V, Lintzeris N, Strang J. Cost-effectiveness of injectable opioid treatment v. oral methadone for chronic heroin addiction. British Journal of Psychiatry 2013; 203:341-9.

Canada

Nosyk B, Guh DP, Bansback NJ, Oviedo-Joekes E, Brissette S, Marsh DC, Meikleham E, Schechter MT, Anis AH. Cost-effectiveness of diacetylmorphine versus methadone for chronic opioid dependence refractory to treatment. Canadian Medical Association Journal 2012; 184(6):E317-28. 

Bansback N, Guh D, Oviedo-Joekes E, Brissette S, Harrison S, Janmohamed A, Krausz M, MacDonald S, Marsh DC, Schechter MT, Anis AH. Cost-effectiveness of hydromorphone for severe opioid use disorder: findings from the SALOME randomized clinical trial. Addiction 2018; 113(7):1264-1273.

 
"I am reaching out to you, Ministers of Health, regulators of health professions and organizations representing health care practitioners, to ask you to do all you can to help provide people who use drugs with a full spectrum of options for accessing medication, depending on their individual circumstances, that will help them avoid the increased risks from the toxic drug supply. This includes your support for programs that provide greater access to a safer, pharmaceutical-grade alternative to the toxic street supply….For patients who do not respond well to these traditional opioid agonist therapies, prescription injectable hydromorphone and diacetylmorphine (pharmaceutical-grade heroin) have been successful in helping to stabilize and support the health of some patients with opioid use disorder in a clinical context."
"Traditional abstinence-based treatment programs do not work for many people with addictions. Many patients for whom abstinence will not work have had success with drug substitution therapies, including Methadone Maintenance Treatment (MMT). Importantly, though, these programs also do not work for everyone. As with any medical intervention, there will always be a group of people who do not respond to the treatment. How can we respond to this challenge? The answer is prescription heroin treatment, the logical next step in the continuum of medical care….A decade and a half of studies in Europe and North America have produced a massive body of medical evidence in support of heroin assisted treatment (HAT)."
Hear from People with Lived Experience of Diacetylmorphine Treatment